Ham News
New digital mode FT8 announced on June 29, 2017. Download it from http://physics.princeton.edu/pulsar/K1JT/wsjtx.html
New version of FreeDV program in July 2017, Ver 1.2.2 FreeDV GUI program - improved Hamlib support, removed unused features and simplified dialogs, up to date OSX support, more documentation
Callington Show 2018
Lower Murray Amateur Radio Club.
The Boss Geoff VK5HEL (L) and Anthony VK5QS (R) having a break between the crowds.
FT8 running on the screen, contacts made into VK0 and JA on a OZI-pole just 2mtrs high.
link to callington show website
Just cant get good help. See you there in 2019,
Life membership for David, VK5DB
Lifetime membership award to former club president, David Box VK5DB on 19th November 2016. The Award presented by VK5HEL who is the current club president for 2017.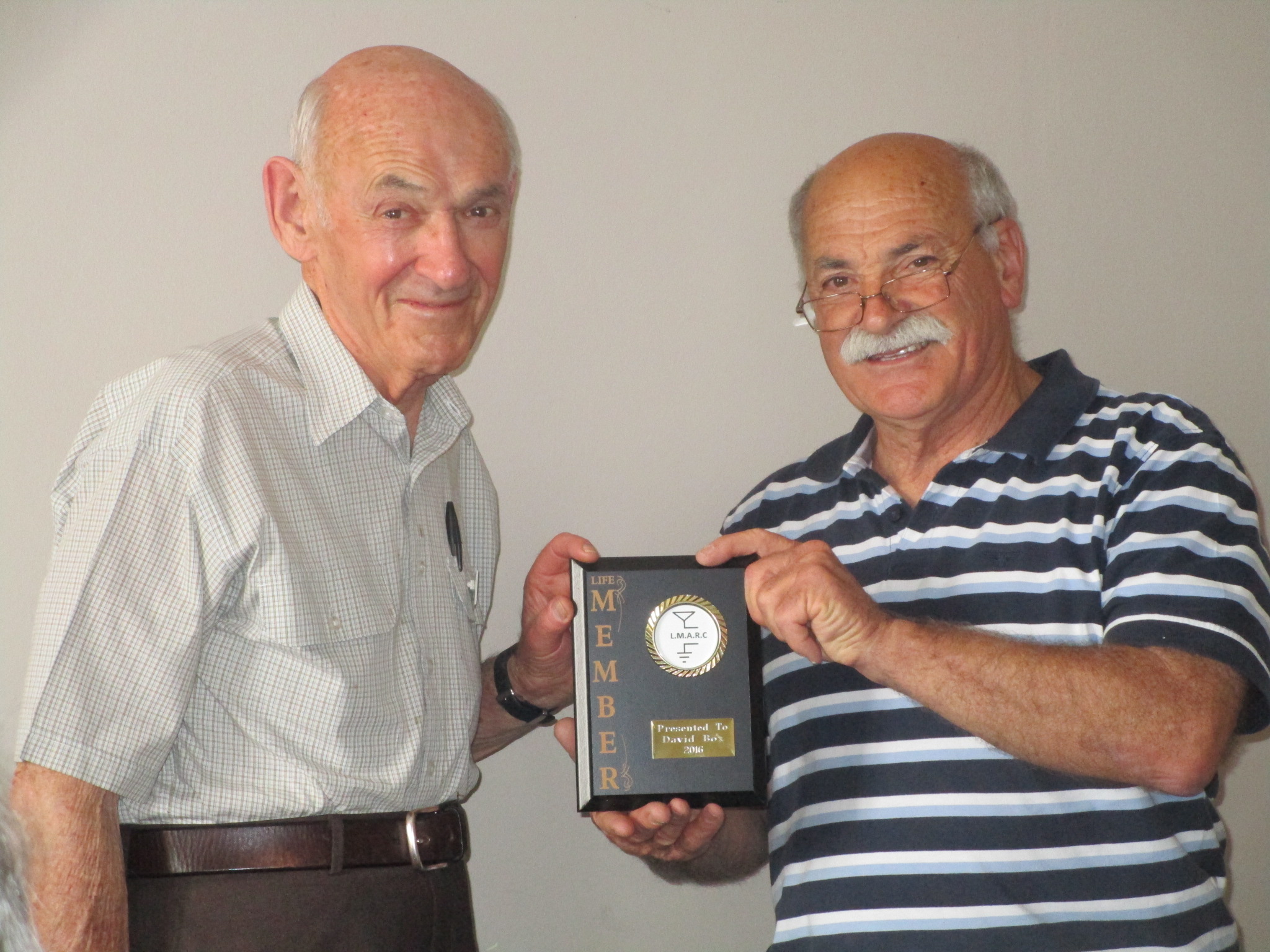 Murray Bridge Show 22-23rd September 2017
Sorry for the yellow hue in the pictures, the lighting was poor in the baskteball hall.
Geoff and Colin attended the stand fulltime with Anthony making a part-time appearance.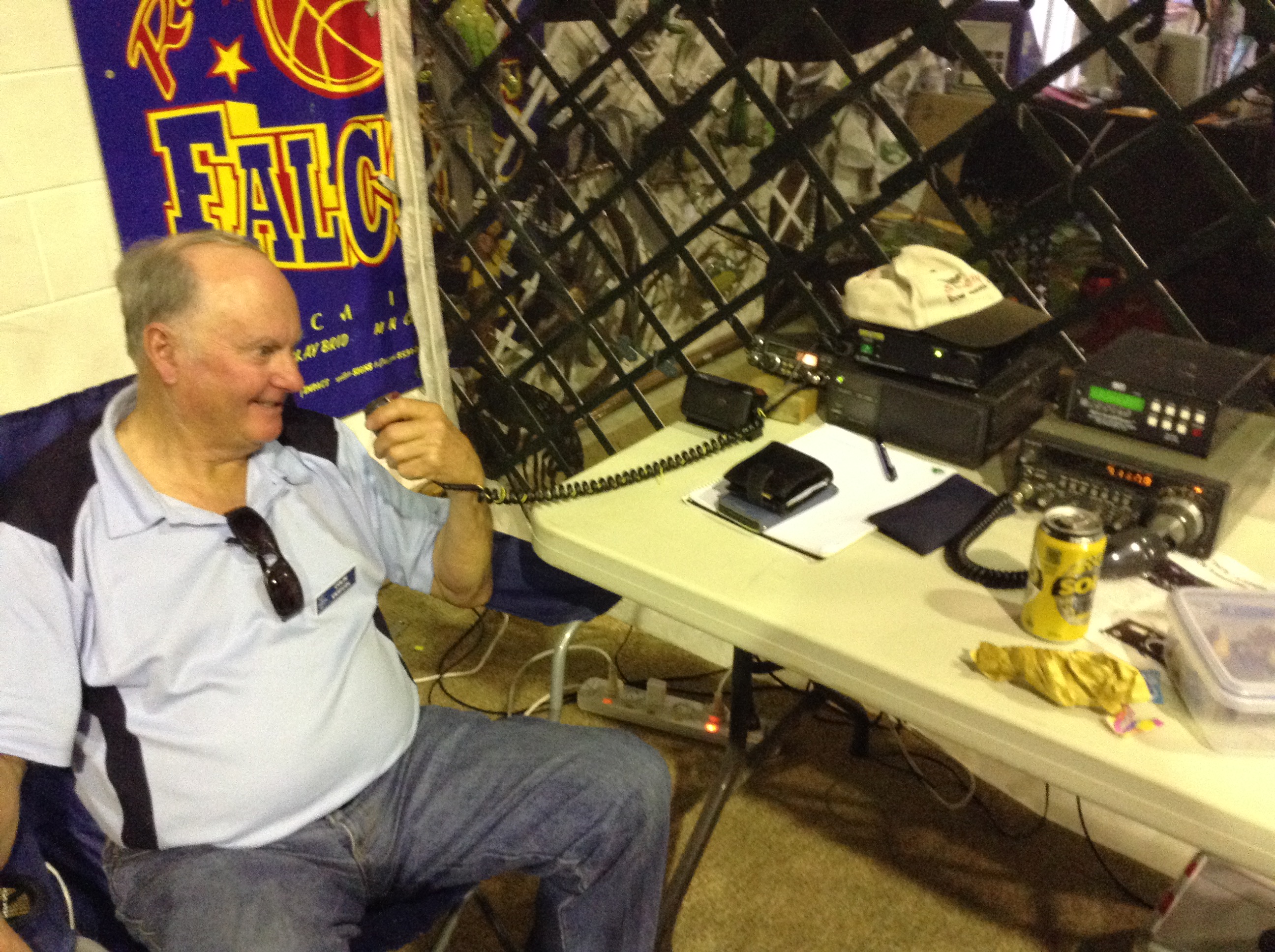 Radio is fun!!!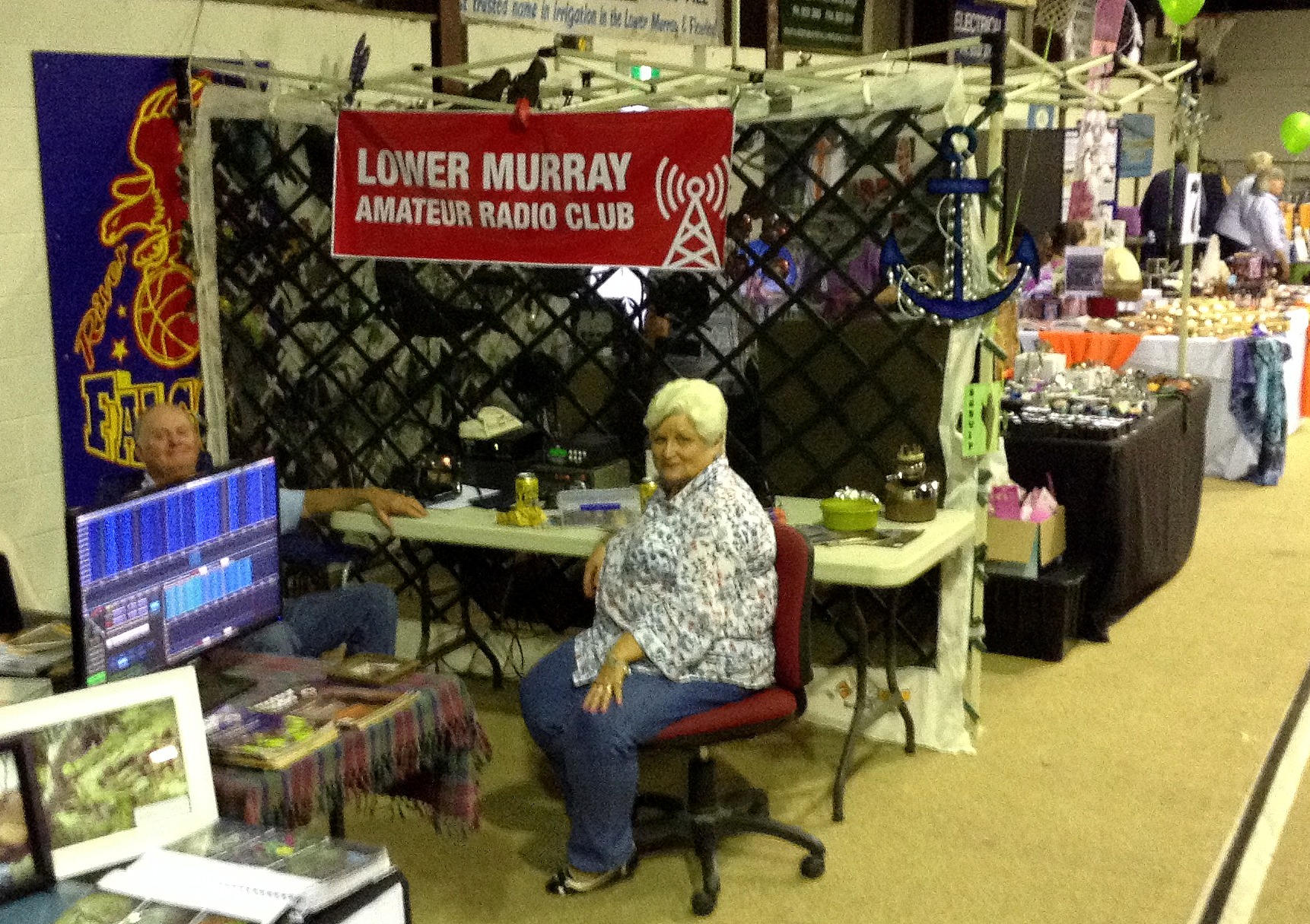 Notice the SDR Radio...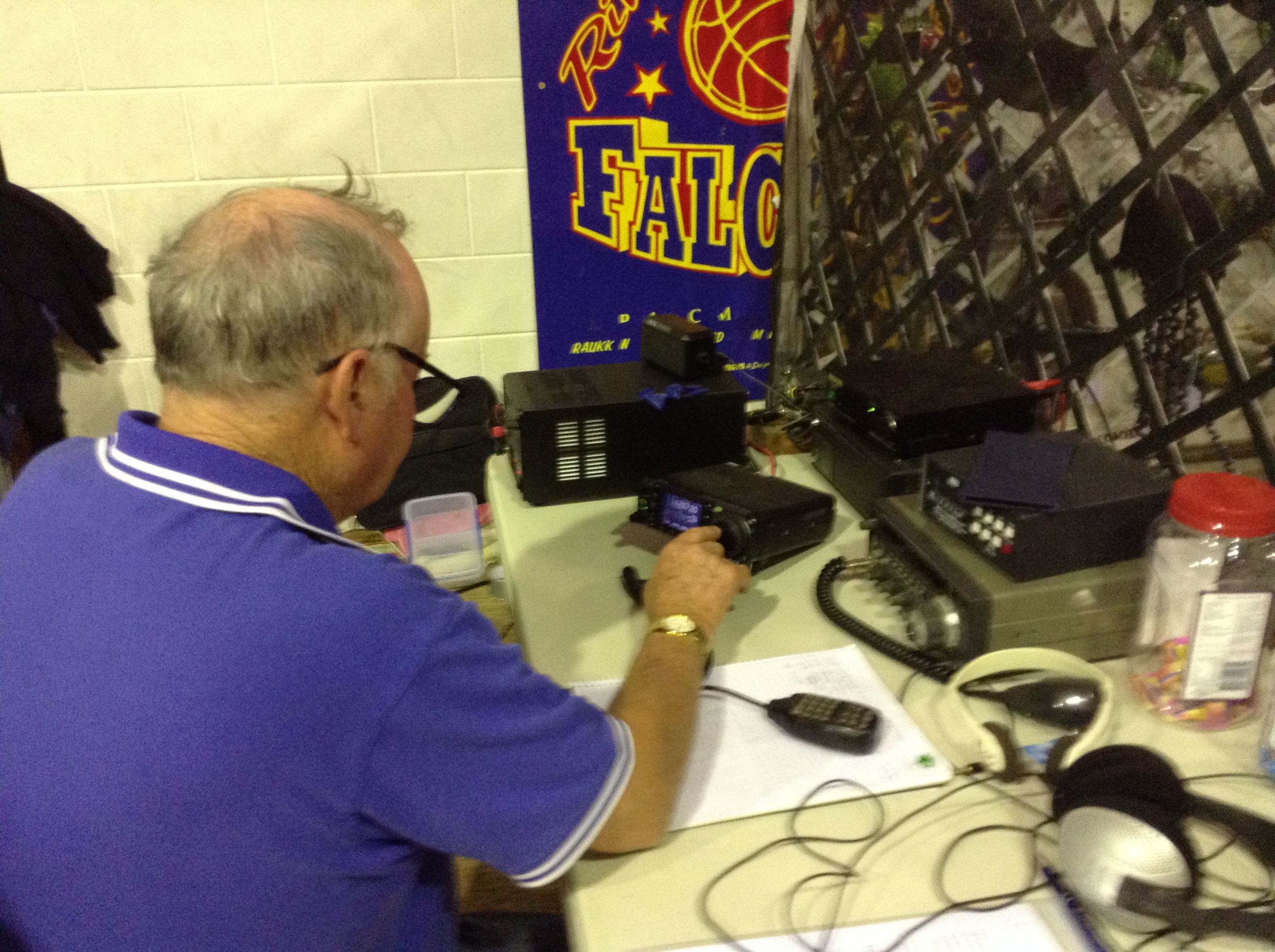 Notice how low the sweet jar is!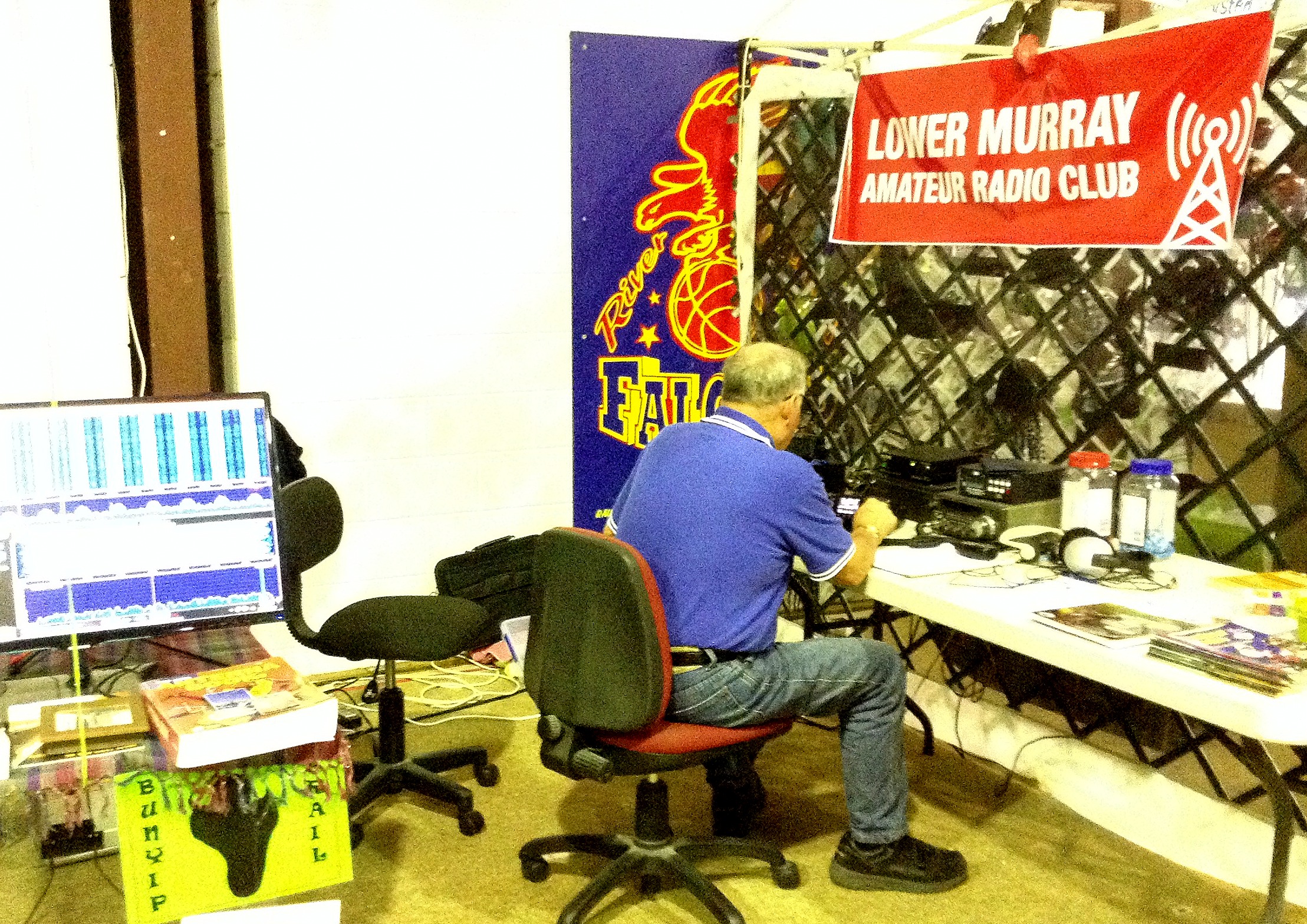 Determined to make a contact!
Thanks Geoff for the photo's..
LMARC 95th Birthday
Geoff, Jeff and Michael celebrating the existence of a Radio club on 14th December 2017 in Murray Bridge for 95 years!!